"Where I Sleep" is a series of 40 watercolor illustrations that document every bed that I slept in for a year, working as a travel-based employee. It is also the story of the end of an 11-year relationship and the aftermath. June 2014 - June 2015.
Selections from "Where I Sleep":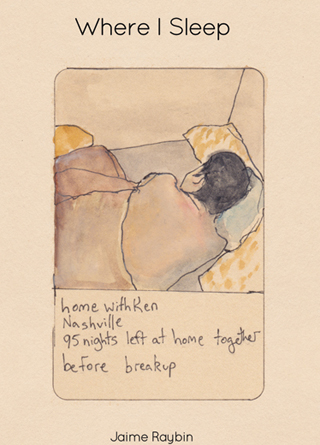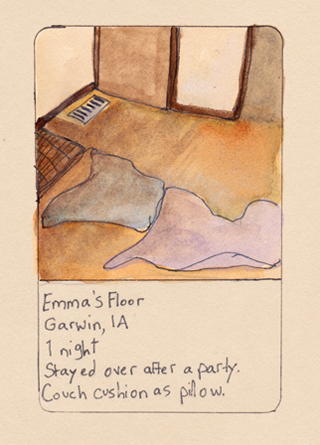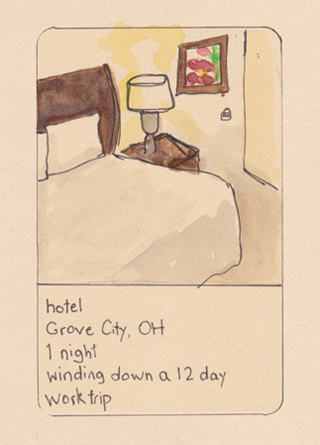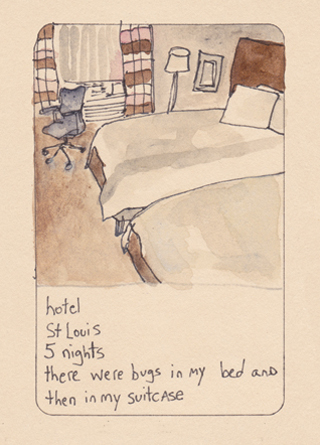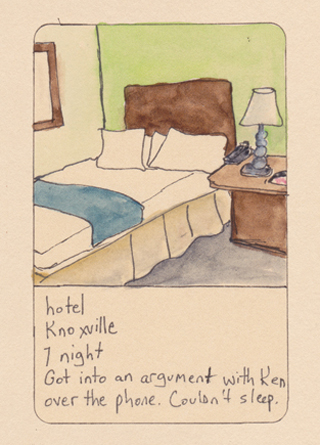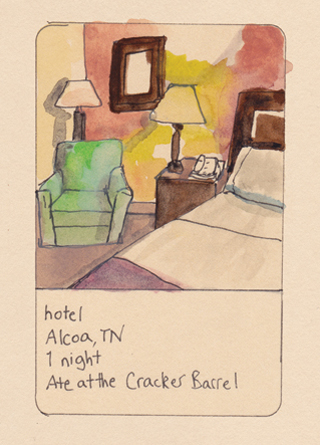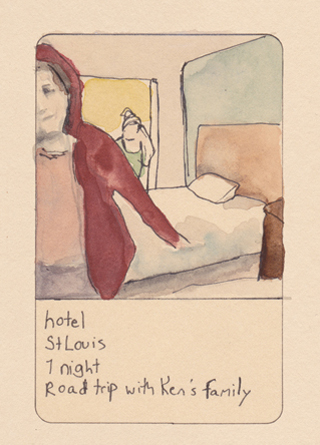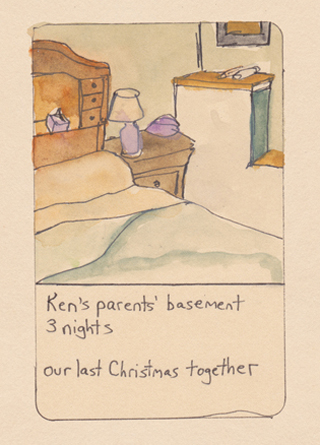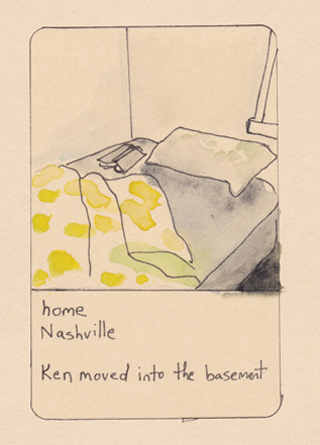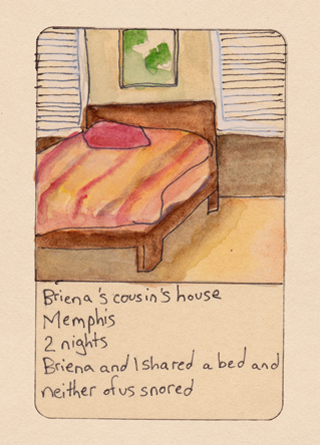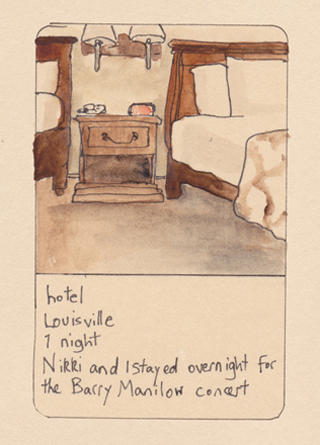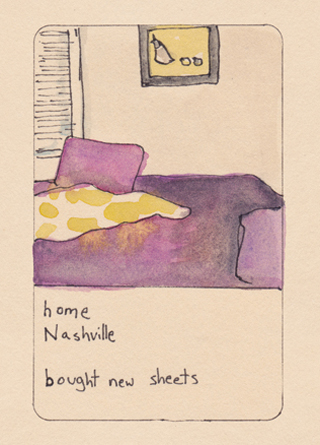 "Where I Sleep" and its companion zine "Composite Internet Boyfriend" can be purchased on my Etsy site for $3.25 each.
Exhibited
2015 Composite Internet Boyfriend, 40AU, Nashville, TN
2015 Handmade and Bound, Watkins College of Art, Design & Film, Nashville, TN